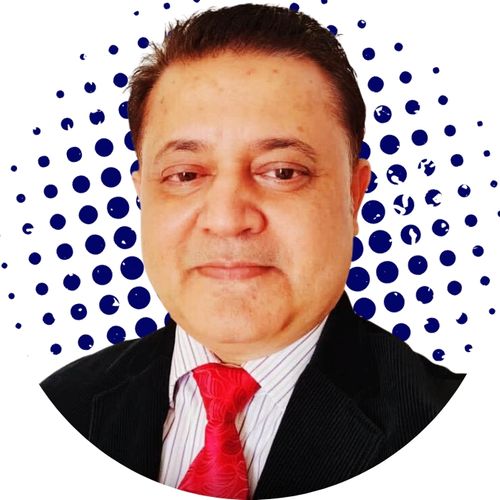 Alok Rai
Alok Rai is a highly accomplished professional with a diverse background that spans both the public and private sectors. Since October 2020, he has held the role of Chief Operations Officer at the Apiary Centre of Entrepreneurship in Blockchain, situated in Gurugram, India. Under his capable leadership, the Apiary CoE has risen to prominence as a trailblazer in domain-specific incubator-cum-accelerator programs within India. Alok Rai has played a pivotal role in establishing a collaborative ecosystem that unites government agencies, industry experts, and academia to provide tailored mentorship to blockchain startups working on cutting-edge technology products.
Alok Rai's academic credentials are impressive, with degrees from prestigious institutions such as IIT Delhi and IIM Lucknow, showcasing his strong foundation in engineering and management. His early career was marked by over 15 years of service as an Armed Forces' Officer in the Indian Navy, where he held diverse combat and non-combat roles, demonstrating his unwavering commitment to serving the nation.
Transitioning from his distinguished military career, Alok Rai ventured into entrepreneurship, founding ventures like Callin2Buy.com in the hyperlocal eCommerce sector and GreyParrots Intellisoft Pvt. Ltd., a software development company specializing in technology consulting and outsourcing services from 2014 to 2017. His entrepreneurial journey also took him to the Ad:Tech space with Adcloud Technologies Pte. Ltd. in Singapore, where he successfully launched an OpenRTB AdServer platform before assuming his current role as COO at Apiary. In this capacity, Alok Rai collaborates closely with the Ministry of Electronics & IT (MeitY) and the Software Technology Parks of India, demonstrating his commitment to forging strategic partnerships and fostering innovation in India's technology landscape. Overall, Alok Rai's professional trajectory is marked by leadership, adaptability, and a strong dedication to nurturing entrepreneurship and innovation in India.