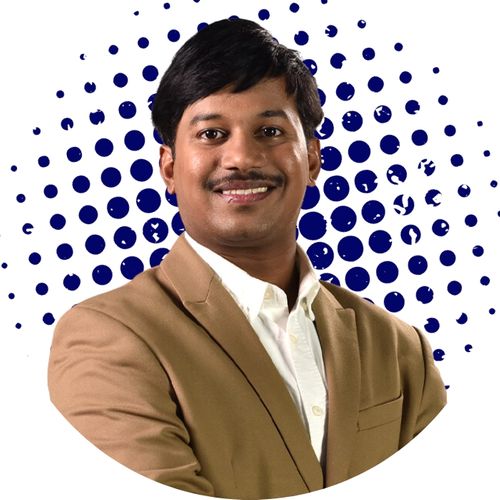 Aravind Voruganti
Global Vice President
,
Information Data Systems Inc
Voruganti Aravind is a distinguished technology leader and the Global Vice President of Blockchain Practice & Products at Information Data Systems (IDS) and Convenor of Bharat Blockchain Yatra, India's Biggest Blockchain Confluence of 25+ events across 18 states of India. With over a decade of experience in the industry and pioneer in Blockchain space, he is recognized as one of the Top 50 Blockchain Influencers in India.
Aravind is deeply committed to leveraging technology and business innovation to create a better world. He holds an impressive educational background, being an alumnus of IIIT Hyderabad and Liverpool Business School, UK.
His journey as a Product Leader has been marked by a remarkable track record of success, having led the Polyversity Metaverse, set to be World's Largest Educational Metaverse with 130+ Universities onboard and development of production-grade enterprise blockchain projects and products spanning 9+ industry verticals like Gov-Tech, Ed-Tech, CBDC, Supply Chain & Logistics, and many more.
Aravind's expertise extends beyond product development; he is a subject matter expert and corporate trainer, having educated and empowered over 400+ government officials from Central Bank of Nigeria (CBN), Monetary Authority of Singapore (MAS) and more than 4,000+ product leaders, working professionals, educators, and undergraduates across multiple countries, shaping the future of blockchain technology worldwide.