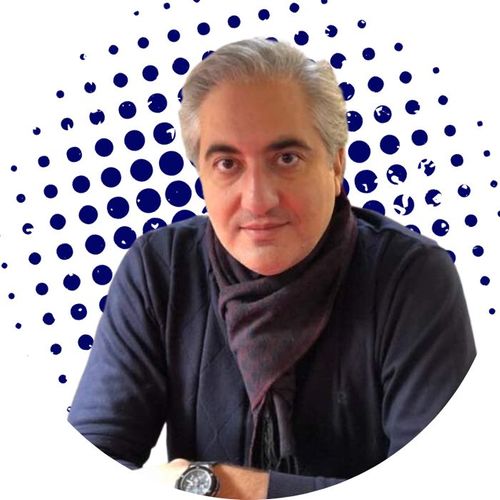 Babbak Attar
Founder & CEO
,
Parseh Group
Babak Attar is a highly accomplished professional with a diverse background in technology, business, and entrepreneurship. With a Bachelor's degree in Software Engineering, a Master's in Business Administration (MBA), and a Doctorate in Business Administration (DBA), he possesses a strong educational foundation that spans both technical and managerial disciplines.
Babak's entrepreneurial spirit is evident through his roles as a founder and board member of several successful startups. He co-founded Health Without Borders (SBM24), a pioneering startup in the healthcare sector and telemedicine, and played a pivotal role in its growth as a board member. He also co-founded Payesh24, a business clinic startup specializing in management consulting. Furthermore, he established Cymon Market Monitor, a startup focused on providing economic reports and global analysis.
His leadership extends to the world of cryptocurrency as he serves as the Chairman of the Board of Directors for ArzPaya. Additionally, Babak is the founder and CEO of Parseh Computer Company, a major player in the software production business. He is also the visionary behind PassWare (PassAfzar), a company specializing in software security, and Dana Pardazan Company, which specializes in business intelligence solutions.
Throughout his illustrious career, Babak has accrued over two decades of experience in IT consulting, architecture, project implementation, and monitoring. He has successfully led various initiatives in both the public and private sectors focused at enhancing organizational systems and procedures. Furthermore, his expertise extends to strategic management, with a track record of over ten strategic management projects.
In conclusion, Babak Attar is a dynamic and accomplished professional with a rich history of entrepreneurship, leadership, and technological expertise. His commitment to innovation and excellence has left an indelible mark on the fields of business and technology.
Now another cryptocurrency exchange platform will be revealed at the Gitex exhibition. Babak and his partners in BitHermes are utilizing AI and delivering smart KYC solutions. They hope that they can provide the world with trading justice and financial independence.