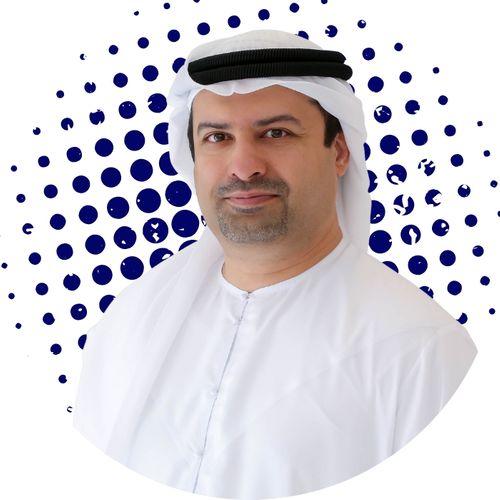 Dr. Marwan Alzarouni
CEO
,
Dubai Blockchain Center (DBCC)
Dr. Marwan Alzarouni serves as the CEO of Dubai Blockchain Center (DBCC), a strategic partner of the Dubai Future Foundation. An internationally renowned blockchain advocate, he is a keynote speaker, strategic advisor, and one of the Middle East's crypto forerunners. Dr. Alzarouni founded OTC Supply, the United Arab Emirates' inaugural over-the-counter exchange, and introduced Dubai's first Bitcoin ATM. As a leading thinker in the field, he is an early pre-seed investor in prominent Web3 entities and maintains significant connections in the broader emerging technology domain.

Beyond his position at DBCC, Dr. Alzarouni is a member of the World Economic Forum and has been acknowledged by Cointelegraph as one of the top 100 personalities in the blockchain sector. His substantial contributions and leadership have played a pivotal role in propelling blockchain adoption in Dubai and across the globe. Dr. Alzarouni's depth of expertise, influence, and vision position him as a venerated figure in the blockchain industry, and his active participation in various global initiatives underscores his commitment to shaping its future.