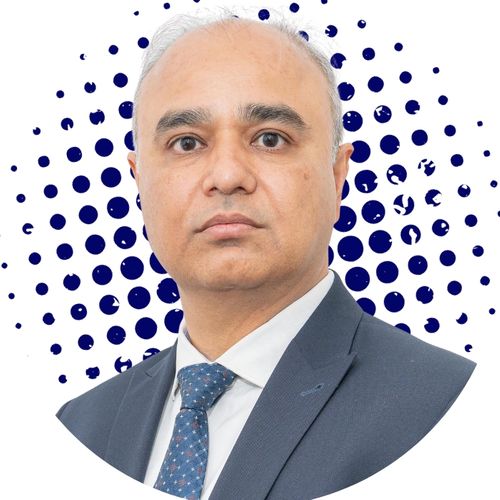 Jignesh Ved
Co-Founder
,
Comtech Gold
Jignesh Ved brings a wealth of experience to his role as the Co-Founder and Ecosystem Development lead at ComTech Gold. With over 30 years of dynamic field experience in project management, consulting, and technology and operations leadership, he possesses a deep understanding of how to navigate complex business landscapes successfully.
One of Jignesh's key strengths lies in strategic planning. He excels at charting a course for an organization to achieve its business objectives. This involves identifying and prioritizing development initiatives, setting realistic timetables, and ensuring the effective deployment of web-based services. This strategic acumen is crucial in today's rapidly evolving technology-driven business environment.
In his current role at ComTech Gold, Jignesh is leveraging his extensive experience and industry connections to drive Ecosystem Development. Ecosystem development typically involves nurturing and expanding a network of partners, stakeholders, and collaborators to create a thriving and interconnected ecosystem around a specific technology or platform.
Additionally, Jignesh is focused on educating the community about the benefits of Gold and the advantages and tokenization using blockchain technology. This is an important aspect of fostering understanding and adoption within the industry and among potential users. Blockchain and tokenization have the potential to revolutionize various sectors, including finance, supply chain, and more, and Jignesh's role in educating the community about these technologies can be instrumental in their widespread adoption.
Overall, Jignesh Ved's extensive experience and strategic mindset make him a valuable asset in ComTech Gold's efforts to build a successful ecosystem and promote blockchain and tokenization technology.