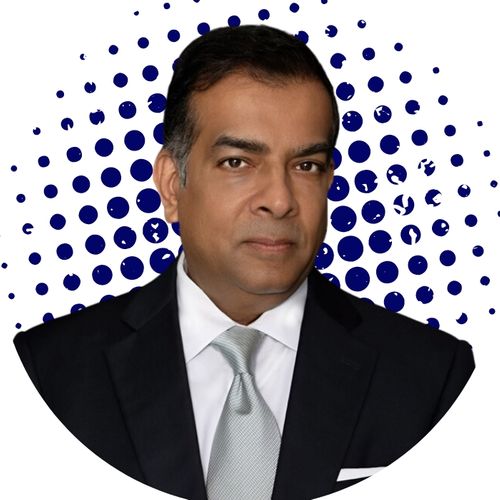 Manoj Narender Madnani
CEO & Co-Founder
,
Beacon Media
Manoj Narender Madnani stands as a prominent figure in the business and entertainment world, renowned for his roles as the CEO and Co-Founder of Beacon Media. With a diverse background encompassing business development, film production, entrepreneurship, and philanthropy, Manoj has solidified his reputation as an influential executive leader and skilled dealmaker.
Manoj possesses a robust foundation in principal investing across various sectors, overseeing substantial transactions exceeding $20 billion USD on a global scale.
Manoj's expertise lies in business development, origination, corporate finance, international transactions, and corporate strategy. His experience spans across industries such as aviation, blockchain, cryptocurrency, gaming, energy, infrastructure, automotive, FMCG, hospitality, mining, retail, technology, media, and logistics. He excels in M&A, alternative asset management, human resource optimization, due diligence, and maximizing global opportunities.
In 2022, he co-founded Beacon Media, a global media and entertainment company, alongside Dr. Deepak Chopra. Beacon Media disrupts the industry with its data-driven and technology-enabled approach to content creation and talent allocation. The company is committed to producing conscious content that caters to a global audience and employs a transmedia strategy. Furthermore, Beacon Media fosters the development of AI and Web3 solutions for intellectual property, content creation, curation, and monetization, harnessing decentralized technologies and community building. Headquartered in the UAE, Beacon Media is presently financing films across multiple regions worldwide, thereby further solidifying its presence in the global entertainment landscape.
Throughout his career, Manoj has embraced the philosophy of The Multiplier Effect, 1+1 = 11, believing in the power of creating synergistic relationships that go beyond the sum of their parts.
Manoj is an alumnus of Babson College and has been a member of the Young Presidents Organization since 2003, showcasing his commitment to lifelong learning and professional growth.