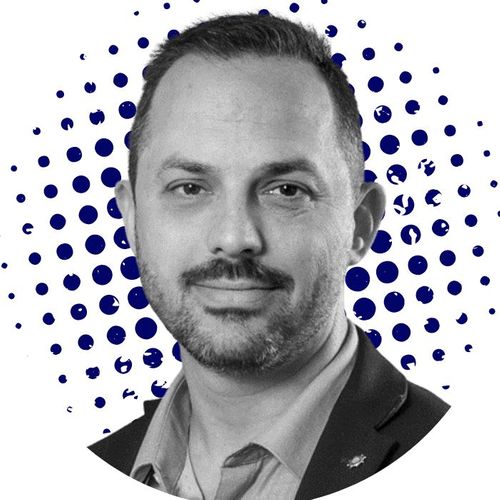 Nicolas Sarrut
Project Director
,
ADMCS
France
Topic of the Presentation: ADMCS revolutionize the management of container logistics flows with Sirius, powered by blockchain technology and the DMCS utility token, to reduce economic and environmental waste.
Nicolas defines himself as the bearer of his grandfather's legacy, Gabriel SARRUT, one of the pioneers of container transport in Alsace in the 60s.
Energetic, professional, and ambitious, Nicolas Sarrut comes from a higher professional training dedicated to managing multimodal logistics.
He started his career working for various prestigious brands, then continued towards building his own transport company, combining container and reefer.
Thus, gaining extensive knowledge in management, overall development, operational function, and a global vision in the field.
Since 2015, Nicolas has designed a range tremendous of projects - ADMCS - offering a global modernization of multimodal container transport activities while assuming the "responsible" dimension into the management of physical storage sites. This new generation software based on Al, IOT, and Blockchain technology will remodel the multimodal transportation industry.
The team of associates and partners he has surrounded himself with over the years, as well as his endurance and strength of conviction, led him to meet influential decision-makers, field actors, industrialists, and financial professionals worldwide.
Today, after nine years of research, dedication, and hard work, ADMCS is on the verge of launching one of the most ambitious innovations of global scope in the world of transport.