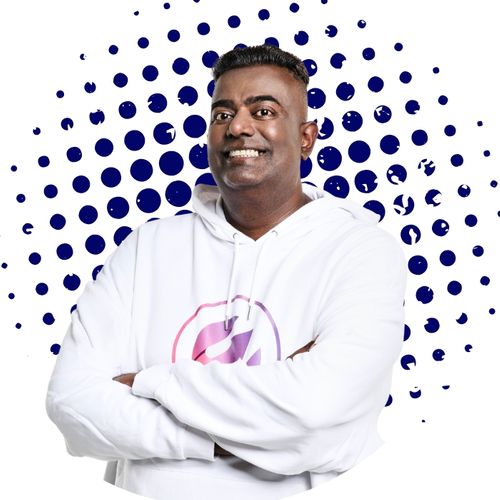 Prakash Somosundram
CEO & Co-Founder
,
Enjinstarter
Singapore
Prakash is a Singaporean Serial Entrepreneur.
He built his career in digital advertising and sold his company Yolk to WPP in 2011 and became part of Grey Advertising and Prakash played a role in building the business in ASEAN.
Following his exit from the agency world in 2014 he became active in the startup ecosystem by helping companies with fundraising and exits.
Notably in 2016 he brought a collective companies known as the "The Marketing Group (TMG)" to be listed in NASDAQ Sweden and he served on the board for one year.
He has been active in Blockchain and Cryptocurrencies since 2016 has been involved in various aspects including project development, acceleration and investment.
Prakash is the CEO & Cofounder of Enjinstarter, a launchpad focused on Blockchain Gaming and Metaverses. He led the team to raise USD$5.5M in both Private and Public sales and launched the business in early October 2021 and has since completed more than 45 IDO projects on their platform. Notable projects that Enjinstarter have invested in and accelerated on their platform include Defina, The Killbox and PathDAO. These projects have delivered between 24X to 53X return on investments from their public IDO launch price.
Prakash recently led Enjinstarter's Series A Fund raise and secured USD$5M in investment from True Global Ventures 4 Plus.
Prakash has also been actively involved in Start-up Ecosystem development in Singapore for more than a decade including his role as Vice Chairman of Action Community of Entrepreneurship from 2014 to 2017. He has also assisted various external government agencies in the set up of their market entry strategies into the Singapore and ASEAN ecosystem. This includes the Australian, Austrian and Dutch government agencies involved in start-up promotion.
In 2021, Prakash was awarded the Public Service Medal, Pingkat Bakti Masyarakat (PBM) for his voluntary contributions to the Singapore government