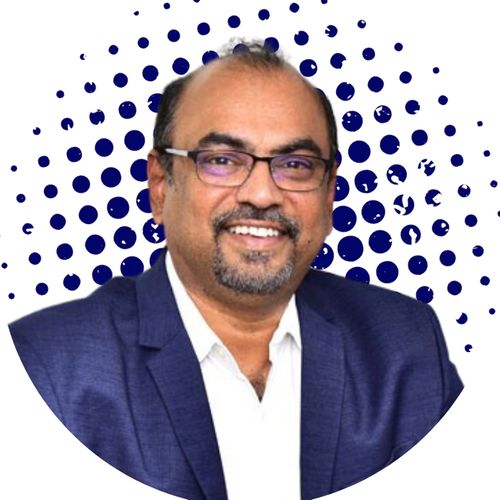 Ravi Jaganathan
Ravi Jagannathan is a visionary leader with over 30 years of global experience in pioneering deep-tech ventures. With a strong grasp of Public Key Infrastructure (PKI) concepts, he founded eMudhra, a highly secure Trust Centre issuing Digital Signature Certificates to the Indian public in 2008. In 2015, Ravi established KrypC Technologies, a global blockchain tech and research company with a presence in India, Netherlands, Dubai, and the USA.
Ravi is renowned for his contributions to the blockchain world, actively promoting its adoption through lectures and seminars worldwide. He serves as a member of the Blockchain Expert team advising UN/CEFACT on Blockchain's role in Trade Facilitation Processes. Ravi has co-authored innovative methods (patent pending) in Cryptography, Consensus, and Blockchain concepts.
As a Fellow Member of the Institute of Chartered Accountants of India, Ravi initially provided management and JV consulting services to global clients before diversifying into the Information Technology industry. In senior management roles at UBICS Inc, ICICI Infotech Inc, and 3I Infotech Ltd., he led various functions across their US, UK, and India operations.
In addition to his groundbreaking work in blockchain, Ravi is passionate about the adoption of Web3 technologies in climate action. He believes that these technologies hold immense potential for addressing environmental challenges and is actively exploring their applications in this crucial domain.
Ravi is a sought-after speaker, frequently participating in Indian and international panel discussions and seminars. His current research focus is on establishing a dedicated Blockchain Protocol for the Device economy, and he continues to drive innovation at the intersection of technology and global challenges.